---
Artificial Facts & Intelligent Fiction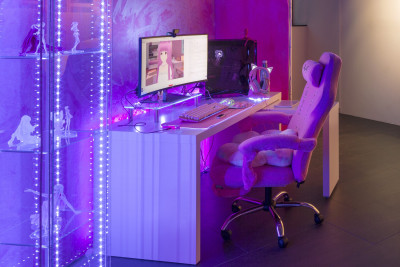 The Tutor Base Artificial Facts & Intelligent Fiction inves- tigates how to develop points of orientation in a constant stream of hybrid realities. It is situated in the tension between a fascination for and a critical attitude towards all things digital — specifically digital practices within visual art. Computer- generated imagery and texts, sounds, games, memes, AI, data collections: for artists these can be an object of study, a tool, a visual language to appropriate, a field to intervene in.
What's new about so-called new media and technologies is not necessarily the underlying principles, but the impact they have on society. Also within the arts, the omnipresence of digital technology is highly ambiguous: it opens new possibilities for artistic expression, new ways of relating to each other, while raising a myriad of political and philosophical questions around attention, visibility and the power of Big Tech.
Reflecting on a field that is in constant development, this Tutor Base is conceived as a learning community of participants who are interested in collectively building the literacies that are needed to work with digital practices. In addition to offering support for individual work, specialised knowledge is brought in when needed, which can range from artists whose work is of special interest for the group, to technical skills needed to make work.
---